HOLY MONKIES! Things have been nuts! I really need to be more diligent on getting posts out, especially when things are taking exciting turns!
So far this year, I have sold as many cakes as I did for the first 3 quarters of last year combined. I am floored at the number of calls I am getting, the number of orders, and the number of referrals. I have had two clients cry with joy when they saw their cakes. I had one call me in tears telling me that it was the best cake ever. I had another tell me I was a rip off due to my prices, ordered from me anyways, then follow up by placing several orders more as "It was the best damn cake I have ever eaten in my entire life!" Cakey life is good. WAY better than I ever imagined. My little start up is trending upwards and I could not be more thrilled. Cakey life is VERY good.
I won't lie. I get overwhelmed. A lot. Like the time with the lady who wanted a cake with a stiletto and a purse, and in less than a week's time? I could do that. No problem. Inside, I kicked myself. WHAT WAS I THINKING! It was 100% humid that week and the gum paste did not like it. At all. Some how, I pulled it off. And the client was thrilled. I was relieved.
Shortly after that, I received a call asking me to participate in a bridal expo. I'm not sure if you are aware of this, but the thought of being in public terrifies me. I am a creature of the shadows. I hide behind my cakes, let their beauty shine. Let me hide. In addition, I once said I would never do wedding cakes. "Too much stress," I said. Refer to the above paragraph. Birthday cakes are WAY more stressful. They want gum paste stilettos for crying out loud! So, since I have dabbled in a few wedding cakes here or there, I agreed. Now I am stressing out over whether or not I submitted the right photographs for marketing, if I will make enough samples, and what flavors I need to focus on. I have a few weeks left, but in the end, I have decided on doing 50 complimentary cake tasting boxes. That way, if I made too much, I can sell them. And if I did not make enough, well, I tried. At least 50 couples got a sample. And really, I don't want to grow too big. Not yet at least. Afterall, I am a full time accounts payable clerk and a part time after school driver. My plate is pretty full in addition to my cake business. Apparently, not full enough. It has now been a smidge over 48 hours since I got the email. A marketing and PR company tracked me down. EEEEK! And...I got invited to participate in a cake contest. DOUBLE EEEEK! And it is being judged by NICHOLAS LODGE! TRIPLE AND QUADRUPLE EEEEK!!!!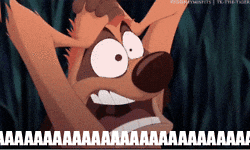 ...and I accepted the challenge. What. Am. I. THINKING?! I mean, here I am, already fully packed with my every day life. Two jobs. Plus a kid in competitive Taekwondo. Plus a start up cake business that is doing REALLY well. And now I am adding this stress? Suddenly that bridal expo seems a lot less stressful. Until I stop and realize that bridal expo is the same week my mother is recovering from surgery. The same week I have two other orders going out. The same week that my daughter has a sparring seminar with a 15 time world champion. The same week that my daughter has her intensive instructor certification class (you all! SHE WILL BE TEN AND BE A CERTIFIED JUNIOR INSTRUCTOR!!! A pro-athlete before being an adult!!! One step closer to HER dreams, not mine, of being in the Olympics!!!) And now, the bridal expo sounds way more stressful. Oh boy. Caking is crazy. Really crazy. I mean, I have an order going out the end of this month where the only criteria I was given was, "Make it so offensive, my mother is going to slap me in front of everyone." I don't even know where to begin with that, other than the fact the photo of that cake can NEVER appear on my website. Please dear customer, don't tag me! But it is ridiculously good. I think I thrive on crazy. Back to that cake competition, I have almost 5 months to prepare. I already have ideas running through my head to produce show stoppers. Well, what I think are show stoppers. Part of being in a cake competition is not to be better than my competition. No. It is to be better than me. I have to one up myself. And I think I am ready for that. Time to level up. Time to show the world who ZubCakes is. Oh. Did I forget to mention that? Yeah. Modern Luxury is going to make sure they are there at the competition. No more hiding in the shadows for me. That is more scarifying than anything else to date. But I got this. Right? Sure I do. And you know what? You made it this far. How about a recipe? ;) Now, to be clear, I did NOT create this recipe but have tweaked it over the years to my liking. The original recipe can be found at www.thatreallyfrostsme.com Kerri has some seriously fab recipes! But my goodness! It is fabulous! I am a Swiss meringue girl, but when I have to use American buttercream, I use this one. Trust me. It may sound odd, but it is the best thing you will put in your mouth today! Maybe even this year! 1 c. and 3 Tbs shortening 1 c. unsalted butter 1/4 tsp salt 2/3 c. sour cream 2 tsp vanilla 1/2 tsp almond extract (optional) 1/2 c. favorite flavored dry coffee creamer 2 lbs. powdered sugar Put your butter, shortening, salt, and extract(s) in your bowl and whip it, whip good. Or until creamy. Either or. Add in 1/3 cup of sour cream and 1/2 cup of powdered coffee creamer (the French Vanilla is AUH-MAZING!) Mix it on low until nice and creamy. It will smell amazing. Do not sample it yet. Trust me. You will regret it. I know I did. Moving on... Add the remaining 1/3 cup of sour cream until combined. Then slowly add the entire bag of powdered sugar. Or fast. I mean, if you want to be a powdered sugar cookie, I won't stop you. But slow is probably better. Feel free to sift if you desire. Mix on low until super creamy. Mixing on medium or high will put air bubbles in it, so unless you want your cake to look like a cratered moon, low. Seriously. Mix on low. Color it as desired (I recommend Candy-N-Cake powdered food coloring), and TA-DA! If you want it to be pure white, use only shortening, add 1/4 tsp butter extract, and only use clear extracts.
This frosting is great to work with in decorating and does not have to be refrigerated on the cake. This is always a plus if you have limited refrigerator space like I do. It can be kept in a sealed container in the fridge for up to two weeks. Simply re-mix when ready to use. Or eat from the bowl and not share with anyone. That is a valid option too.
#recipe #cakes #cake #family #zubcakes #bakery #americanbuttercream